Free Shipping and Payment plan

2 YEAR GUARANTEE

WELCOME BONUS OF 10% ON YOUR FIRST PURCHASE

WHICH AREA WOULD YOU LIKE TO ILLUMINATE?
Handcrafted in italy
since 1994
Every Slamp lamp is unique.
Unique because it does not originate from a 3D file; the creative process requires a designer to get their hands dirty as the cut, "sew", and sculpt materials, applying years of concrete and studious research and development.
Unique because the ladies who "tailor light" don their white gloves and proudly bring a poetically original piece to life.
Unique because a lamp is the pure expression of the person who selected it, reflecting their aesthetic identity, those who leave light as the only vibration on a silent evening, unwittingly reigniting the energy of an artistic creation with a single click.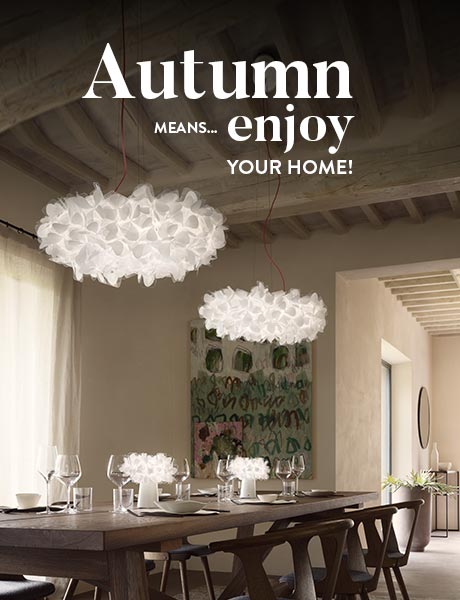 AUTUMN
We want to celebrate because autumn's here – the best time to enjoy and make over your home.
DISCOVER THE SELECTION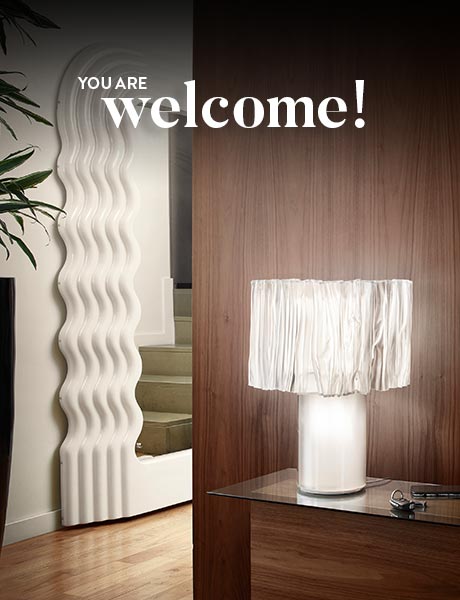 A FABULOUS CORRIDOR!
A fabulous hallway is the key to a warm welcome for guests and a happy homecoming for you every day.
DISCOVER THE SELECTION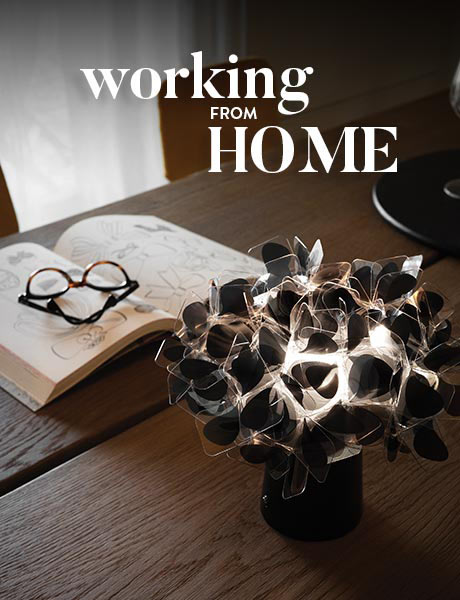 HOME STUDIO
Setting up the home office has become part of our life. 
We've made it functional and special…
DISCOVER THE SELECTION